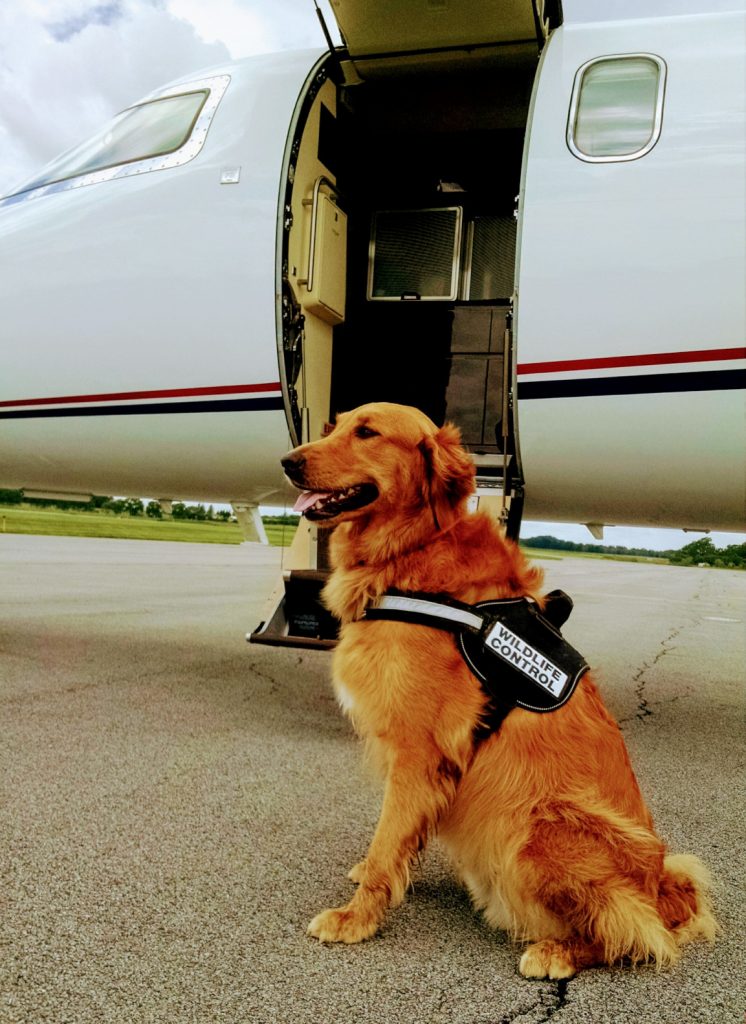 Welcome to Canandaigua
Pilots, crew and passengers can wait or relax at Canandaigua Airport's onsite lounge area with comfortable seating, large-screen television and wifi.
Coordinate catering and transportation requests through the Airport's 24-hour FBO. The nearby City of Cananadaigua offers many eating, shopping and tourist attractions, including lake access.
Meet Fergus, Airport Employee of the Month
Visitors may be welcomed by Fergus, the hardest working — and most charming — Canandaigua Airport representative. When not keeping airport property clear of wildlife and other distractions, Fergus welcomes visitors with his friendly disposition.